Attorney Briefcases
REFINE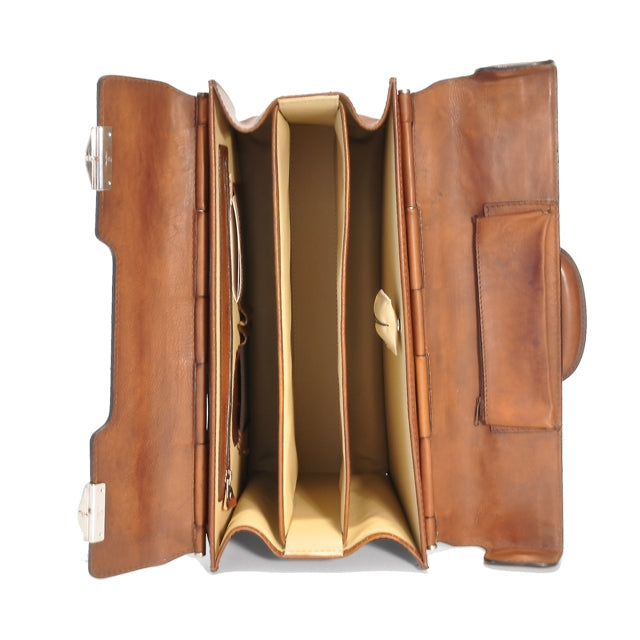 Italian Attorney Briefcases For Real Professionals
Take a look at the best Italian attorney briefcases and lawyer bags available, right here at I Medici! Every lawyer requires an impressive leather attorney briefcase to make that powerful first impression both in and out of court. Such handmade crafts create a poise of professionalism that is necessary for the uncompromising field of law.
We offer the best lawyer briefcases made of 100% top grain leather to secure all your important files and documents, carry your laptop, and allow you to better organize your essentials for better job performance. Finding an optimal lawyer briefcase for your practice serves as an extension of your craft, keeping you well organized, fashionable, and smart.
Bear in mind that each luxurious leather attorney briefcase we offer comes all the way from Florence, Italy! Whether you have a consultation meeting with your clients or are scheduled for a court hearing, an elegantly handcrafted Florentine piece will adequately reflect your expertise and personality. Switch from casual to couture with I Medici Leather and show the world that legal practice comes with style!
Each Italian attorney briefcase is handpicked to complement our extensive collection! We have options to suit different style tastes and lawyer practices. Check out our offers below, at your convenience.